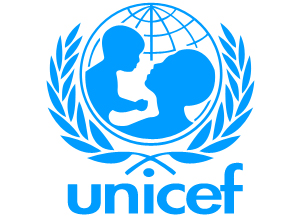 "Don't cry, baby. This will keep you healthy and strong," Princess Togba told her 8-month-old daughter, Agatha, as she receives two drops of oral polio vaccine.
Agatha joined hundreds of infants and young children, and their parents, at the Redemption Hospital in Monrovia, Liberia's capital, to kick start a national integrated polio and measles vaccination campaign.
More than 4,000 vaccination agents, supervisors and community volunteers have been mobilized to reach some 750,000 Liberian children under the age of five with polio and measles vaccines, as well as vitamin A supplements and de-worming tablets. Mobile teams were organized and temporary vaccination sites were set up for the week-long campaign, which concludes tomorrow.
Out of the 19 countries across West and Central Africa that joined forces this year in a massive polio eradication campaign, 16 nations – including Liberia – are undertaking a second round of vaccinations. Nine countries in the region, also including Liberia, have reported wild polio virus in the last six months.
During the national launch ceremony last week at Redemption Hospital in New Kru Town, Monrovia, officials from the Health Ministry and the World Health Organization stressed the importance of vaccinating every child to eradicate both polio and measles in Liberia. New Kru Town Governor Richard Tobii emphasized the importance of community participation in the campaign and appealed to mothers and fathers, noting that their involvement is essential.
UNICEF Representative in Liberia Isabel Crowley added that much is owed to the thousands of vaccinators and volunteers who are spearheading the campaign. "Their efforts and hard work are vital to vaccinating every child below five years to eradicate measles and polio," she said.
Radio spreads the message
Nearly seven years have passed since the end of Liberia's 14-year-long civil war, and the country is now developing quickly. But much work remains to be done – especially in improving infrastructure and communication in many areas.
"It's not easy for our mobile vaccination teams to reach every household," said Jusu Watson, one of the campaign's supervisors in Monrovia. "In the interior districts, vaccination teams sometimes have to walk for hours just to reach one house. But we are trying our best. We cannot sit back and let polio and measles cripple our children."
In Liberia's most remote areas, the campaign relies on community radio announcements and traditional communicators to spread the word about vaccinations. With UNICEF's support, the government in working closely with United Nations Mission in Liberia Radio and more than 20 community radio stations across the country.
"We're trying to provide maximum airtime for polio and measles messages through announcements, news and jingles," said Anthony Allison, the station manager of Jam Radio in Liberia's Maryland county. "We have to help our community and families become aware, and get rid of polio and measles once and for all."
Combined efforts
The success of Liberia's vaccination campaign will depend on the effort of multiple partners – including the national Government, UNICEF and the United Nations. UNICEF is providing technical and financial support for communications, as well as hundreds of thousands of doses of polio and measles vaccines and a supply of vitamin A and de-worming tablets. Among other items, WHO is contributing technical support and funds for logistics, monitoring and transportation.
Back at Redemption Hospital, baby Agatha finally stopped crying and Ms. Togba said she is pleased that her daughter received all the vaccinations. "I will also tell my friends and neighbors to bring their children," she added with a smile.