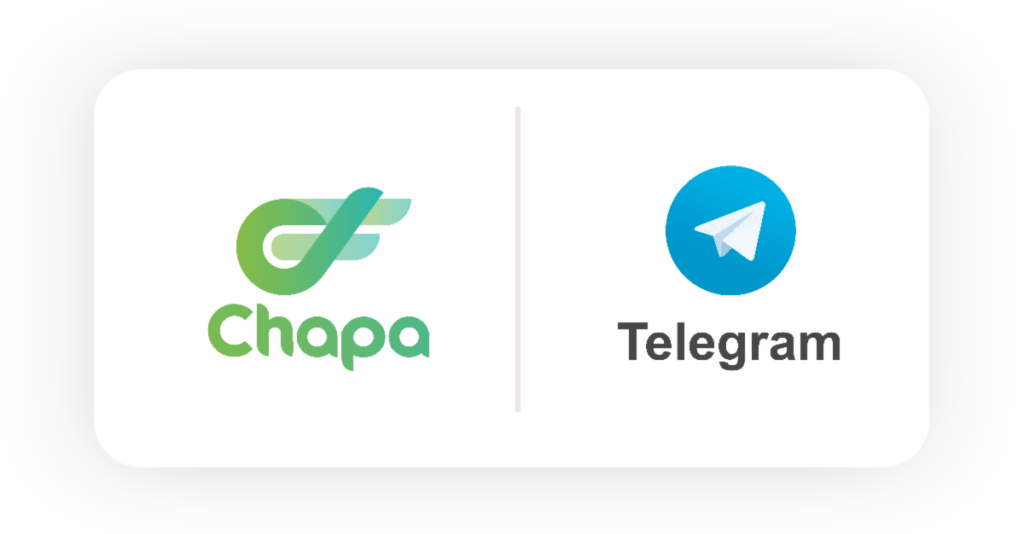 ADDIS ABABA, Ethiopia, July 5, 2023 -/African Media Agency(AMA)/-Chapa, the leading payment solution provider in Ethiopia, is thrilled to announce its groundbreaking partnership with Telegram, one of the world's most popular messaging apps. This collaboration aims to empower merchants using Telegram to seamlessly accept payments from their customers, marking a significant milestone for financial inclusion and digital payments in Ethiopia.
With over 500 million active users globally, Telegram has emerged as a trusted platform for communication, surpassing even Facebook Messenger, WhatsApp, IMO, and other messenger apps in Ethiopia. Leveraging Telegram's immense popularity, hundreds of thousands of businesses on the platform have been successfully selling their products through Telegram channels and groups.
Chapa's integration with Telegram's bot ecosystem allows merchants to accept payments without requiring customers to leave the app. Whether through mobile money, bank transfers, or debit/credit cards, Chapa enables users to make payments instantly, enhancing convenience and accessibility. This partnership brings a new level of ease and efficiency to the world of e-commerce, benefiting both businesses and consumers.
"We are honored to represent Ethiopia on the international stage as the exclusive Telegram payment provider in Africa," said Israel Goytom, CTO and Co-founder of Chapa. "This noteworthy accomplishment speaks to the progress of our emerging fintech sector and reaffirms our commitment to drive financial technology advancements within the region."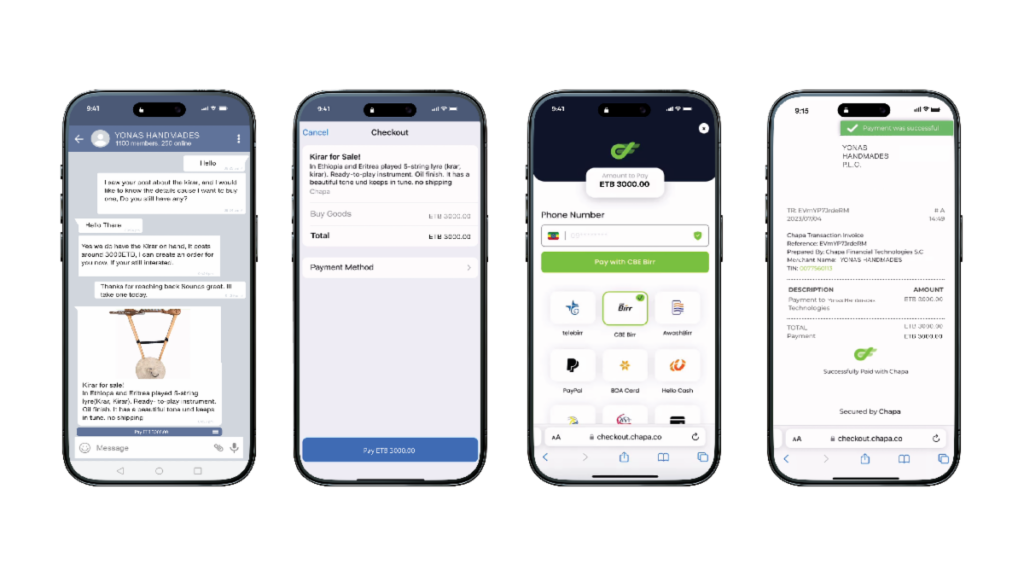 Bot developers can seamlessly integrate Bot Payments into any e-commerce platform by accessing Telegram's open platform and available APIs. This integration opens up exciting opportunities for merchants, allowing them to accept payments through any platform powered by a bot.
Chapa's mission is to empower Ethiopian businesses to expand their reach in the global market, and this partnership with Telegram takes us one step closer to achieving that goal. We revolutionizing how users interact with businesses, offering a seamless experience combining messaging and payments.
Imagine the convenience of ordering a pair of shoes and paying for them through a simple chatbot. With Telegram enabling payments within the messaging platform, the possibilities are endless. Chapa and Telegram are excited to bring this transformational experience to Ethiopian users, enhancing their daily lives and unlocking new avenues for growth.
For inquiries about onboarding and how to use Chapa on your Telegram channel, please reach out to us via email at support@chapa.co or send us a message on Telegram: https://t.me/ChapaOfficial
Distributed by African Media Agency (AMA) on behalf of Chapa.
About Chapa
Chapa is a leading payment solution provider dedicated to revolutionizing digital payments in Ethiopia. By offering seamless and secure payment experiences, Chapa empowers businesses and merchants to connect with their customers effortlessly. With a strong commitment to financial inclusion, Chapa is driving the transformation of Ethiopia's digital economy.
Images & Assets
Chapa's Press Kit- https://chapa.co/presskit
Image to be used – Attached in the email
Media Contact:
Rediet Alemayehu
Content Creator and Media Manager
Chapa Financial Technologies S.C
+251934103723
Source : African Media Agency (AMA)