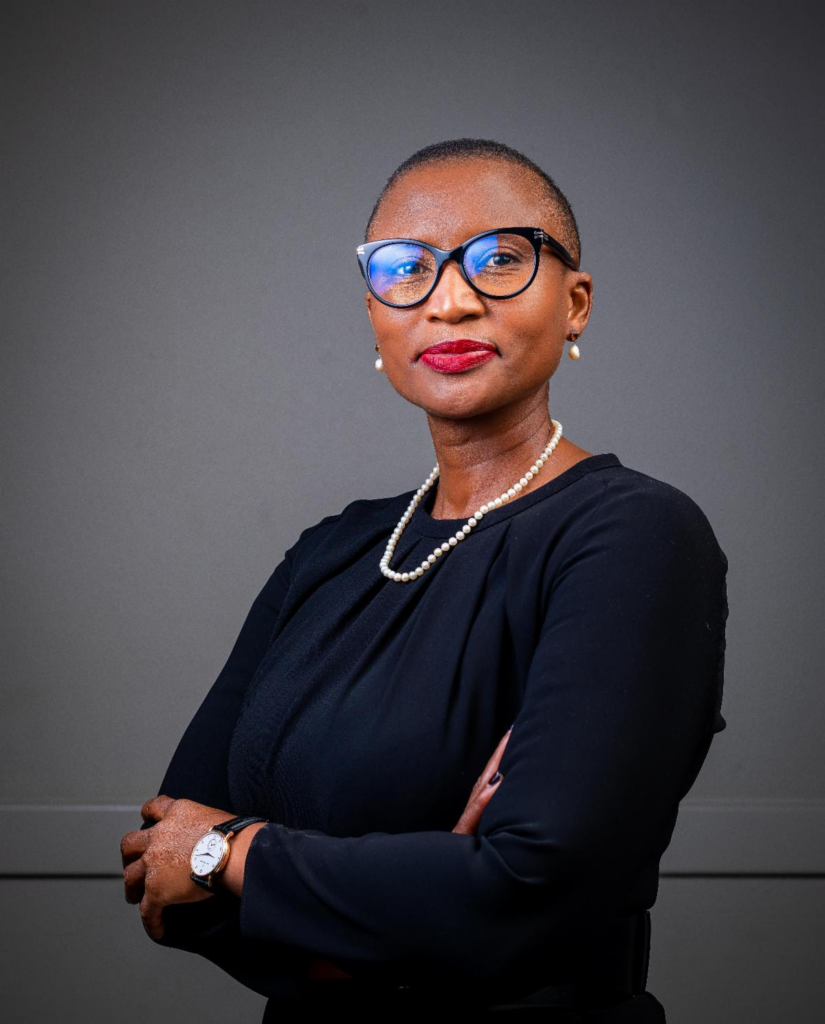 JOHANNESBURG, South Africa, 3 July 2023 -/African Media Agency(AMA)/- SAP today announced the appointment of seasoned technology executive, Kholiwe Makhohliso, as its new Managing Director for Southern Africa.
Sergio Maccotta, Senior Vice-President for Middle East South and Africa at SAP, says Makhohliso joins the company at a pivotal time. "Organisations throughout Southern Africa are uncovering new capabilities and efficiency gains through the smart use of intelligent technologies, thereby accelerating business transformation and sustainability efforts. As the region shifts to more agile and resilient business processes to power growth across multiple industries, Kholiwe's technology and leadership expertise will be a great asset to our business."
With more than 20 years' technology experience, and previous leadership roles that span both the public and private sectors, Makhohliso started her career as an auditor. During her illustrious career, she has worked in IT, consulting and sales for blue chip companies that include Accenture and Oracle. Most recently, Makhohliso was the Vice-President and Country MD for German software company, Software AG, where she served as an Executive Director board member.
Passionate about education and youth skills development, Makhohliso is also Chairperson of the Sparrow Trust, a non-profit organisation working to provide young, disadvantaged South African youth with education and learning opportunities.
Speaking of her new appointment Makhohliso comments, "This is a fantastic time to be joining SAP, as the organisation takes significant strides on its cloud leadership journey that is embracing the potential of AI and sustainability in the Southern African marketplace. I'm excited for this next chapter in my career as the region has a well-established installed base of SAP customers, and I look forward to further engaging both customers and partners to generate ongoing positive impact, powered by technology."
"Organisations are navigating a new era of change and uncertainty and the role that technology plays in unlocking value is critical," adds Maccotta. "Kholiwe's appointment to this strategic leadership role will be invaluable in further leading SAP's efforts in Southern Africa to power innovation and ultimately fuel economic growth."
Distributed by African Media Agency (AMA) on behalf of SAP Africa.
Visit the SAP News Center. Follow SAP on Twitter at @SAPNews.
About SAP
SAP's strategy is to help every business run as an intelligent, sustainable enterprise. As a market leader in enterprise application software, we help companies of all sizes and in all industries run at their best: SAP customers generate 87% of total global commerce.
Our machine learning, Internet of Things (IoT), and advanced analytics technologies help turn customers' businesses into intelligent enterprises. SAP helps give people and organizations deep business insight and fosters collaboration that helps them stay ahead of their competition.
We simplify technology for companies so they can consume our software the way they want – without disruption. Our end-to-end suite of applications and services enables business and public customers across 25 industries globally to operate profitably, adapt continuously, and make a difference. With a global network of customers, partners, employees, and thought leaders, SAP helps the world run better and improve people's lives. For more information, visit www.sap.com.
Note to editors:
To preview and download broadcast-standard stock footage and press photos digitally, please visit www.sap.com/photos. On this platform, you can find high resolution material for your media channels. To view video stories on diverse topics, visit www.sap-tv.com. From this site, you can embed videos into your own Web pages, share video via email links, and subscribe to RSS feeds from SAP TV.
For customers interested in learning more about SAP products:
Global Customer Center: +49 180 534-34-24
United States Only: 1 (800) 872-1SAP (1-800-872-1727)
For more information, press only:
James Wilson james.wilson03@sap.com
Palesa Mokitle p.mokitle@bdcomms.co.za
SAP Press Room; press@sap.com
Source : African Media Agency (AMA)