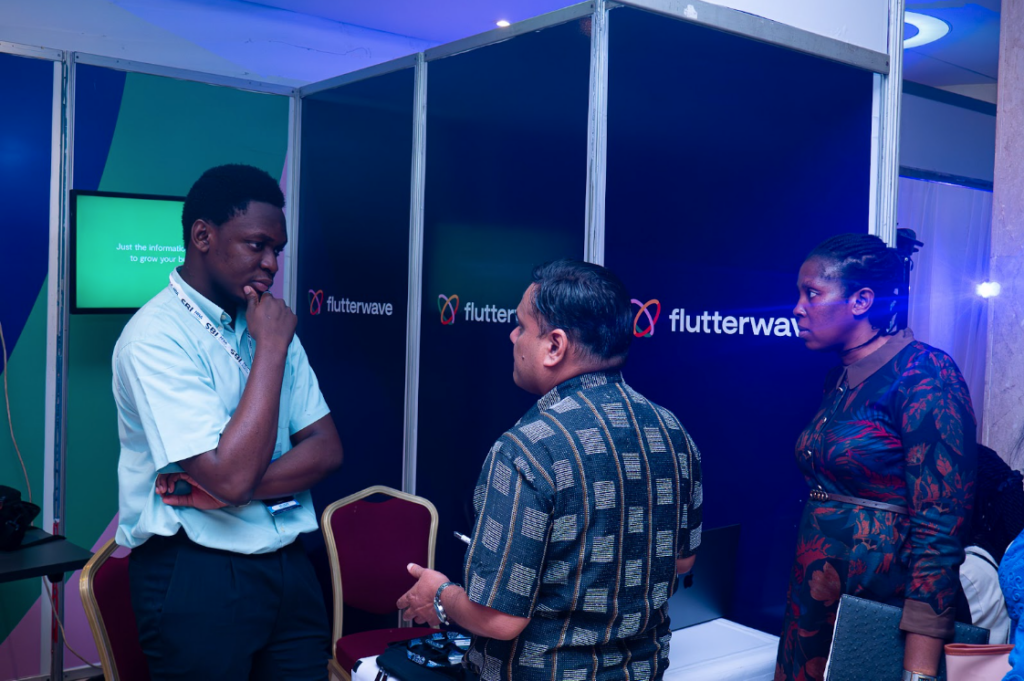 LUSAKA, Zambia, 10 October 2023 /African Media Agency (AMA)/- The Africa Fintech Summit is proud to announce Flutterwave as the Lead Fintech Sponsor for its highly anticipated 10th-edition summit, set to take place in Lusaka, Zambia, on November 2-3, 2023. This partnership marks a significant milestone for both the Africa Fintech Summit and Flutterwave, showcasing their shared commitment to fostering innovation and growth within the African fintech ecosystem.
Flutterwave's dedication to advancing the fintech industry in Africa has been unwavering, making the company a natural choice as the Lead Fintech Sponsor for this landmark event. Over the years, Flutterwave has consistently demonstrated its support for the summit and the broader African fintech community, contributing to the growth of digital financial services across the continent.
The Africa Fintech Summit, now preparing for its 10th edition, has become a pivotal platform for thought leaders, industry experts, policymakers, and innovators to converge, exchange ideas, and forge partnerships that drive financial inclusion and economic development across Africa. It has consistently provided a stage for discussing the latest trends, opportunities, and challenges in the fintech space.
Flutterwave's COO, Bode Abifarin, expressed excitement about the partnership, stating, "We are honored to once again be the Lead Fintech Sponsor for the Africa Fintech Summit. The summit has played a crucial role in shaping the fintech landscape on the continent, and we are thrilled to continue our long-standing support. At Flutterwave, we believe in the potential of African fintech to transform lives and drive sustainable economic growth. We are committed to working together with the Africa Fintech Summit to create an even more vibrant ecosystem for fintech innovation in Africa."
Some of Flutterwave's recent accomplishments and developments that will be highlighted at the summit include:
1. Expansion into New Markets: Flutterwave continues to expand its presence and strengthen its foothold across Africa, facilitating effortless cross-border transactions for both businesses and individuals. Earlier in the year, Flutterwave secured two additional licenses in Rwanda: Electronic Money Issuer and Remittance Licenses, in addition to its Payment Service Provider license, enabling the company to strengthen its operations in East Africa.
The company recently disclosed that it is on track to expand to India via cross-border remittance partnerships with IndusInd Bank and engineering mobility collaboration with Capgemini.
2. Partnerships with Leading Institutions: Flutterwave has also recently sealed a flurry of partnerships that will either strengthen its capabilities to offer seamless payment solutions or extend its influence into multiple industries. A recent partnership includes a collaboration with the International Air Transport Association (IATA) to simplify payments for airlines serving sub-Saharan Africa.
Others are the strategic partnership with Audiomack to support more payment modes and empower artists on the platform to monetize their work and collaboration with Token.io to power Pay By Bank transfer capabilities for SMEs on Flutterwave for Business while giving Token.io the opportunity to provide Pay by Bank payment method for businesses in Africa.
3. New and Enhanced Payment Solutions: Flutterwave has remained committed to rolling out solutions that will simplify payments for businesses and individuals in various contexts. The company recently launched Swap in partnership with Wema Bank and Kadavra BDC. Backed by the Central Bank of Nigeria, Swap addresses the challenges individuals and businesses face when they need foreign currency (FX). With the solution, Flutterwave is positioned to redefine the Nigerian FX exchange scene. It's currently available only in Nigeria and will be rolled out to other African markets later. Flutterwave also rebranded its cross-border remittance solution from $end to Send App to facilitate easier, faster, and more affordable money transfers from people in the diaspora to Africa. The updated solution now allows users in the US and Canada to send money to Africa and access new recipient countries, namely Egypt and Senegal, bringing its coverage to over 34 countries since the launch in 2021.
4. International Recognition: As Africa's leading payments service provider and most valuable company, Flutterwave has recently gained wider recognition marked by milestones such as the acceptance of Flutterwave CEO Olugbenga 'GB' Agboola into the prestigious Wall Street Journal (WSJ) CEO Council. This followed after the inclusion of Flutterwave CFO Oneal Bhambani into the Wall Street Journal's CFO Network and further cemented the company's place as a globally recognized institution.
All these indicate that Flutterwave is a company that is on the rise, and we could not be any more proud to have the payment giant as the lead fintech sponsor for AFTSLusaka2023.
The 10th Africa Fintech Summit promises to be an unforgettable event, bringing together over 600 industry decision-makers to discuss and debate emerging fintech trends, regulatory developments, and opportunities for collaboration. By partnering with Flutterwave, the summit aims to empower attendees to leverage the power of fintech to transform Africa's financial landscape.
For more information about the 10th Africa Fintech Summit and to register for the event, please visit https://africafintechsummit.com/.
Distributed by African Media Agency in partnership with Africa Fintech Summit
About Africa Fintech Summit
About the Official Africa Tech Roadshow
The Official Africa Tech Roadshow is a pioneering initiative aimed at fostering collaboration, innovation, and growth within the African technology landscape. By bringing together top industry conferences and events, the Roadshow provides a platform for thought leaders, entrepreneurs, and investors to exchange ideas, share insights, and forge partnerships that contribute to the advancement of the Pan-African technology industry.
About Flutterwave
Flutterwave is the leading payments technology company that enables businesses across the world to expand their operations in Africa and other emerging markets through a platform that enables local and cross-border transactions via one Application Programming Interface (API). Flutterwave has processed over 550M transactions in excess of USD $32B and serves more than one million businesses, including customers like Uber, Airpeace, Bamboo, Piggyvest, and others. The company's key advantage is connecting businesses to various local and international payment types to enable them to expand globally. It also enables cross-border transactions from the diaspora to African countries via its SendApp product. Flutterwave processes payments via multiple payment modes, including local and international cards, mobile wallets, bank transfers, and Google Pay. The company has an infrastructure reach in 34 African countries. For more information on Flutterwave's journey, please visit www.flutterwave.com.
Media Contact
Charles Isidi
charles@africafintechsummit.com
Head of Marketing and Communications
Africa Fintech Summit.
Source : African Media Agency (AMA)