AMA
Anambra Indigenes, Governor Soludo Hold Lagos Town Hall Meeting For Home State Development.
LAGOS, Nigeria, 20 June 2023 -/African Media Agency(AMA)/- Anambra indigenes living in Lagos have concluded plans for a Town Hall with the Executive Governor of Anambra State, His Excellency, Prof. Charles Chukwuma Soludo CFR, on Thursday June 22,2023 at the Collonades Hotel, Ikoyi Lagos.
The interactive session scheduled to begin at 5pm local time is organized by the Anambra State Liaison Office in Lagos, led by Chief Leo Chiegboka, and the business community.
With the theme: "Fostering Development and Collaboration," Ndi Anambra, especially investors living in Lagos, will have ample opportunity to engage Governor Soludo on key developmental issues with a view to determining how best to collaborate in moving the State forward in line with the governor's infrastructural and economic development strategies.
Hosted at the Collonades Hotel, No21, Alfred Rwane Road, Ikoyi, Lagos, the event will feature all high-flying Anambra businessmen and investors residing in Lagos. List of expected attendees also include members of the AASDU, leadership of clubs/market associations, women and youths, along with some ANSEC members who will accompany Governor Soludo to the Town Hall.
Mr. Chiegboka, the State Liaison Officer in Lagos, said the forum will discuss all groundbreaking initiatives, roadmaps of the Soludo administration and decide areas for guided interventions to overcome challenges and optimize all opportunities for partnerships and accelerate the development of Anambra State.
"The meeting will address various critical areas of concern, including investment, emphasizing the importance of "Aku luo uno" (bringing investments back home), security, revenue development, community engagement and emphasize the importance of obtaining Certificates of State of Origin, 'Chiegboka said.
Chiegboka said: "During the meeting, Governor Soludo will share his vision for Anambra State and seek the support and partnership of Ndi Anambra living in Lagos to achieve sustainable development goals. The aim is to establish Anambra State as the best place for any type of investment and ensure its growth and progress in various sectors.
"Additionally, the meeting will address the negative narratives surrounding Ndi Igbo, seeking ways to provide the correct perspectives and promote positive image for Ndi Anambra.
"It will explore the reasons for perceived dislike and highlight the excellent spirit and productive nature of the Igbo community".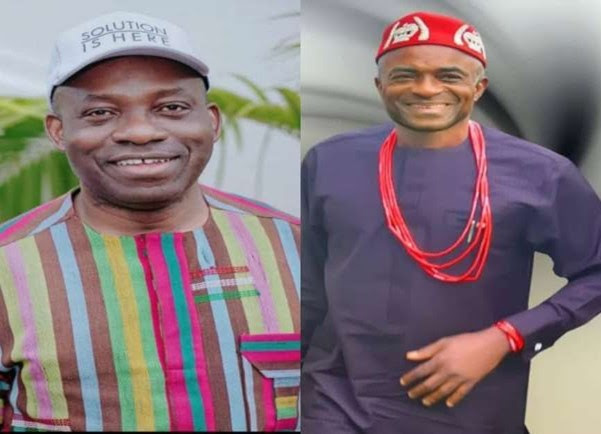 According to Governor Chukwuma Soludo, "our aspiration is to change the trajectory/narrative of Anambra from being a departure lounge to a destination."
Governor Soludo will present key development projects, including the dredging of the three channels for South-East access to the Atlantic, the construction of Anambra-Lokoja Road, gas Pipelines across states, railway lines, and the 2nd Niger Bridge. These projects are vital for the state's progress and will significantly contribute to its development.
"Ndi Anambra living in Lagos are always committed to supporting the laudable developmental policies and programmes of the Soludo administration and this Town Hall Meeting represents that commitment," said Barrister Charles Odunukwe, the CEO of Chardon Industries Limited, who chairs Organizing Committee.
"Prof Charles Chukwuma Soludo's one year in office has shown the good people of Anambra that all the promises campaign in 2022, are possible. Ndi Anambra in Diaspora are now ready to key into the Governor's vision with a view to providing the needed support," said Odunukwe.
"We call on all well-meaning indigenes of Anambra, irrespective of where they live, to think home and deploy their God-given resources to the development agenda of our governor."
"Ndi Anambra residents in Lagos are encouraged to attend this town hall meeting to actively participate in shaping the future of Anambra State and contribute to its growth and development, Chiegboka said.
"Together, we can bridge the gaps, foster collaboration, and build a prosperous and united Anambra State."
The Liaison Officer also hinted that "Participants will discuss specific challenges related to community issues, economic development, government policies, public safety, education, transportation.
"The meeting will propose actionable solutions and strategies to address these challenges collectively,"
Distributed by African Media Agency (AMA) on behalf of Anambra State.
For more information contact: Dr Marcel Mbamalu, 08094000017,
Email,marcelmbamalu2@gmail.com , or loveth.ugwu@newstide.ng.
About Anambra State :
Anambra State, located in the southeastern part of Nigeria, is a vibrant and culturally rich state known for its remarkable history and natural beauty. With its capital in Awka, Anambra State is home to a diverse population that comprises various ethnic groups, including the Igbo, the dominant ethnic group in the region. The state is renowned for its bustling cities, picturesque landscapes, and a thriving economy that has earned its slogan "The Light of the Nation."
Anambra State boasts a rich cultural heritage, deeply rooted in Igbo traditions and customs. The people of Anambra are known for their entrepreneurial spirit and their contributions to commerce and industry in Nigeria. The state has a long history, with archaeological evidence dating back centuries, and it has been a significant center of trade and commerce since ancient times.
Anambra State's economy is thriving, driven by a combination of agriculture, industry, and trade. The state is renowned for its agricultural produce, including yam, cassava, maize, and palm produce. It is also home to numerous industries, including manufacturing, oil and gas, and pharmaceuticals. The commercial city of Onitsha, located on the banks of the River Niger, is a bustling hub of trade and commerce, renowned for its vibrant markets, such as the famous Onitsha Main Market.
Overall, Anambra State offers a blend of cultural heritage, natural wonders, and economic prosperity. It is a state that celebrates its past while embracing the opportunities of the future. Whether you are seeking to explore its historical sites, savor its culinary delights, or engage in its bustling economic activities, Anambra State welcomes visitors with open arms, promising an unforgettable experience in the heart of southeastern Nigeria.
Source : African Media Agency (AMA)