AMA
The Vice-President of the ECOWAS Commission, H.E. Mrs Damtien L. Tchintchibidja met with a delegation from the UN Women Representation in Nigeria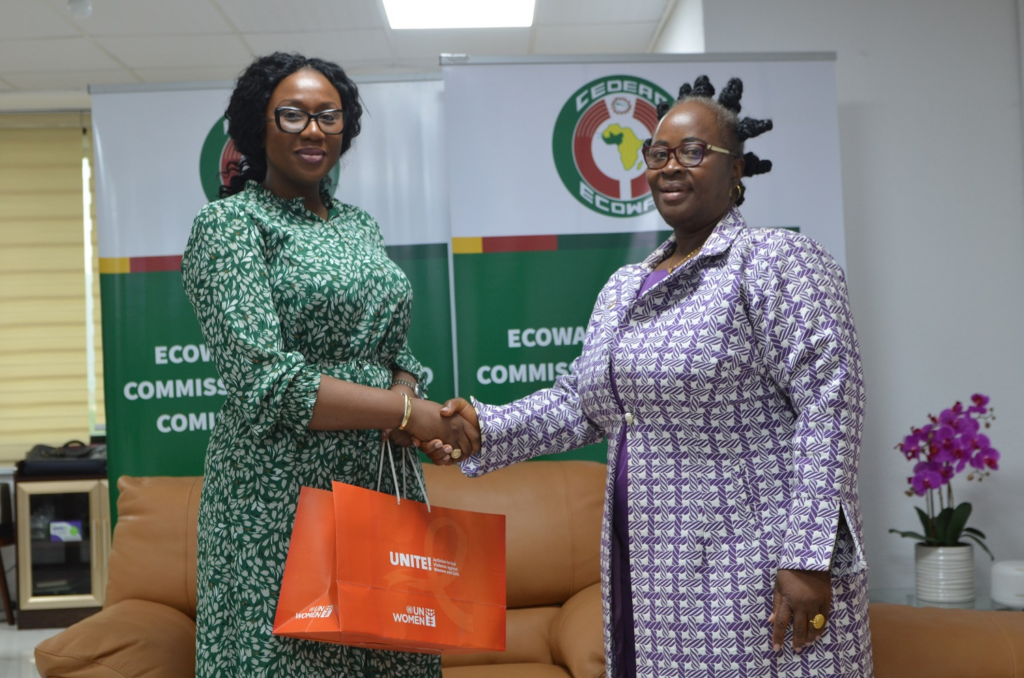 LAGOS, Nigeria, July 27, 2023 -/African Media Agency (AMA)/The Vice-President of the Commission of the Economic Community of West African States (ECOWAS), H.E. Mrs Damtien L. Tchintchibidja, received on Monday, March 24, 2023, a UN Women delegation led by Mrs Beatrice EYONG, the UN Women Representative to Nigeria and ECOWAS, at the ECOWAS Commission headquarters in Abuja, Nigeria.
During the meeting with the ECOWAS Vice-President, Mrs. Beatrice EYONG stated that the main objective of the visit was to inform the Commission of the ongoing initiatives of UN Women and explore possible synergies and areas of collaboration. Ms. EYONG also spoke about the status of the Memorandum of Understanding (MOU) signed with ECOWAS in 2019, which expired in 2022, and called for its update and renewal.
The UN Women Representative presented key areas of potential collaboration with ECOWAS, including (i) Support for institutional capacity building, particularly in the collection and processing of gender-related data; (ii) support towards strengthening the mainstreaming of Gender (iii) strengthening the Women, Peace and Security Agenda (iv) women's leadership and participation in political, peace and security processes; and (v) strengthening technical cooperation between the ECOWAS and UN Women.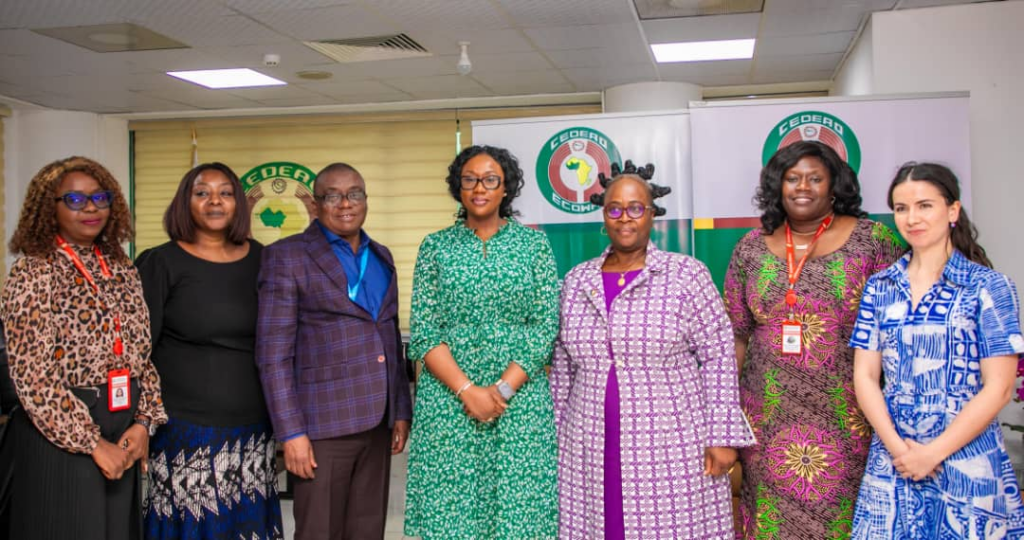 Mrs EYONG concluded by affirming that her institution is prepared to partner with ECOWAS in mobilizing resources and conduct high-level advocacy to promote women's human rights and empowerment.
The Vice-President of ECOWAS Commission, H.E. Mrs Damtien L. Tchintchibidja, who welcomed the UN Women delegation, stated that ECOWAS through its Early Warning Mechanism, the Department of Political Affairs, Peace and Security, the Department of Human Development and Social Affairs and its ECOWAS Centre for Gender Development, undertakes initiatives for the protection of women's rights, the socio-economic inclusion of women and the participation of women in areas of peace, security and humanitarian action, including conflict prevention, management, resolution as well as peace-building and recovery efforts.
Distributed by African Media Agency (AMA) on behalf of ECOWAS.
Source : African Media Agency (AMA)