PARIS, France, 26 September 2023 -/African Media Agency(AMA)/- Thales announces the appointment of Fabien Bortoluzzi as Managing Director of Thales operations in Western & Central Africa. In this role, he will be responsible for driving the civil and defence business of Thales in the region.
Prior to this appointment, Fabien Bortoluzzi was Sales Director, Asia Air Defense Systems for Thales Land and Air systems. Earlier in his career, he was Key Account Manager, Air Defense for Indonesia and head of Export Sales Eurasia and Northern Asia for Thales Land and Air systems.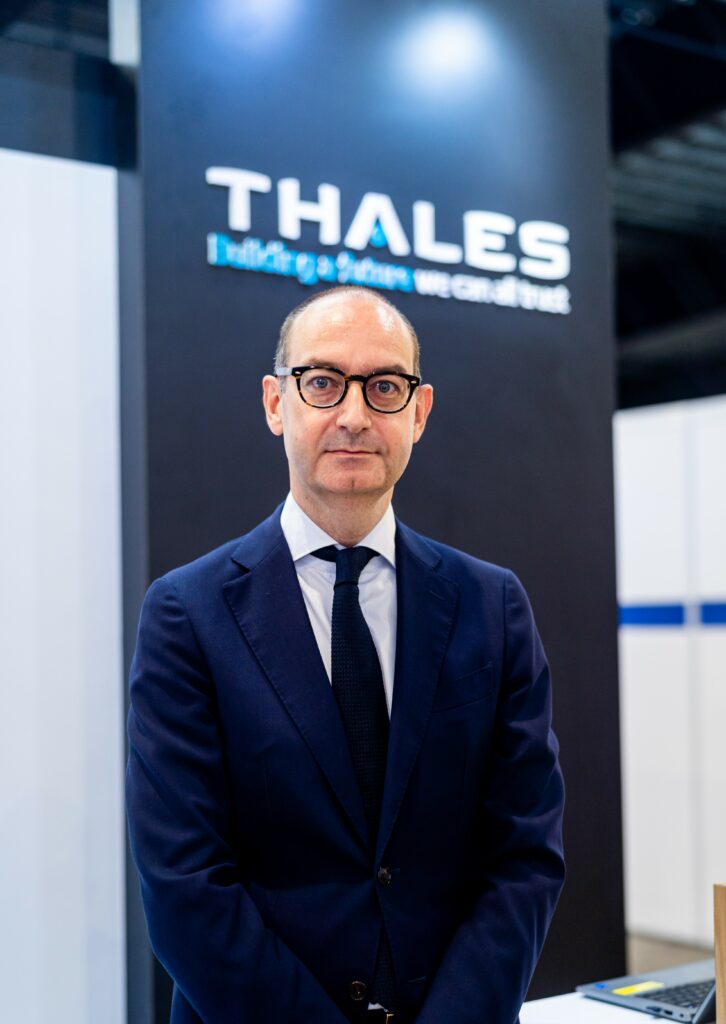 "Thales, which brings technologically advanced solutions in Defence and Security, Digital Identity and Security, Aerospace, and Transportation industries, has been present in Africa for over 50 years, and today employs over 1,200 people in the continent. The Group has established its West and Central Africa headquarter in Dakar, Senegal as well as an office in Abidjan, Ivory Coast.
Thales has established references in the region and in particular, in Senegal. The Group is partner to the Senegalese Armed Forces, supplying equipment for seamless communications, Air Surveillance and Training & Simulation. The Group is part of some of the country's major projects, including Train Express Regional (TER) where it provides Signaling (ERTMS), ticketing and passenger information systems.
Headquartered in Dakar, ASECNA, is a key partner for Thales in the region. The region relies on Thales's Topsky Air Traffic Control system and a complete range of NAVAIDS and Radars for navigation and surveillance to protect more than 16 million km² of airspace. In the space domain, Thales Alenia Space is a partner to the ANGA (Augmented Navigation for Africa) programme, led by ASECNA. This programme aims to provide Satellite Based Augmentation Services (SBAS) throughout the Africa and Indian Ocean (AFI) region.
Thales has made a clear social commitment to promoting a strong corporate social responsibility policy in Africa. As a company embedded in the local ecosystem, Thales Solidarity charitable fund with Learning & Culture team and Polaris Asso, in partnership with UN Women and the Embassy of France in Senegal, have launched a programme to help young Senegalese women pursue digital careers called TECH4SHE.
Distributed by African Media Agency (AMA) on behalf of Thales.
About Thales
Thales (Euronext Paris: HO) is a global leader in advanced technologies within three domains: Defence & Security, Aeronautics & Space, and Digital Identity & Security. It develops products and solutions that help make the world safer, greener and more inclusive.
The Group invests close to €4 billion a year in Research & Development, particularly in key areas such as quantum technologies, Edge computing, 6G and cybersecurity.
Thales has 77,000 employees in 68 countries. In 2022, the Group generated sales of €17.6 billion.
Press Contact
Regional Communications Director, Africa and Middle East, Thales
Tarek Solimane
tarek.solimane@thalesgroup.com
+971 50 104 5934
Thales, Media Relations
Lucie Baton
lucie.baton@external.thalesgroup.com
+971 50 639 4126
Source : African Media Agency (AMA)